Designed to suit the needs of rental and rigging companies looking for a simple and reliable control solution, this hoist controller can control simultaneously 4 electric chain hoists. A durable and lightweight controller that you can transport easily on any of your job.
As an option, the controller can also receive an additional Harting or Socapex output, allowing the use of a multicore cable between the controller and the hoist.
---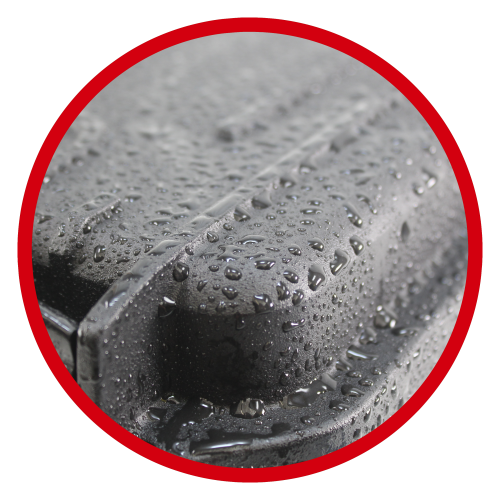 Strong & waterproof case
Protected by a waterproof case made of copolymer polypropylene, our controller is resistant to impacts, dust and rain. You can take it with you anywhere, even in the sometimes harsh environment of shows and festival !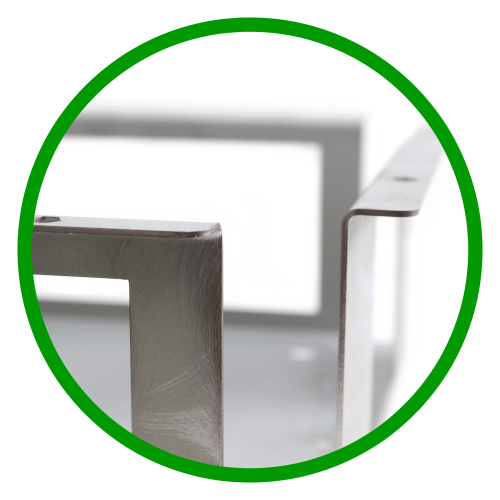 Steel framework
Our hoist controller isn't an empty shell ! It is strengthened with a galvanized steel framework that provides a strong and durable anchor to the components, ensuring that they will stay in place as time goes by.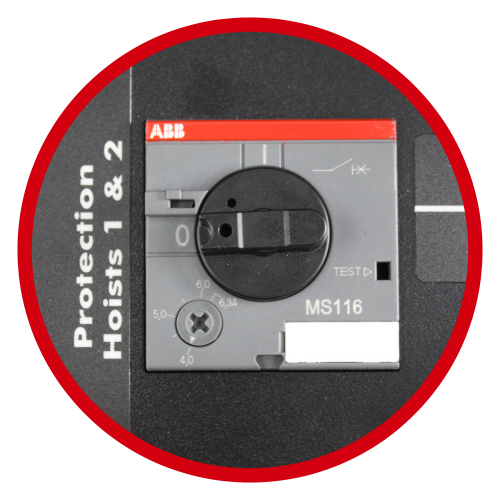 Thermal magnetic circuit breakers
This kind of breaker is specifically designed for eletric motors and protects your hoist against power surges and short circuits whilst allowing the intensity peak that occurs when starting electric hoists.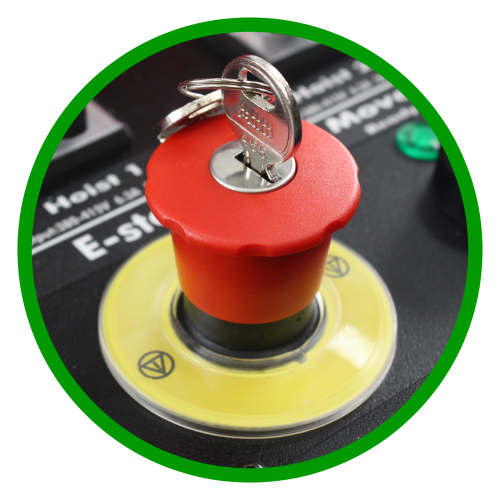 Lockable Emergency Stop
The emergency stop button offers an immediate and grouped stop of the hoists when a dangerous situation occurs. It needs the key to be unlocked, ensuring that the operator does not resume lifting operations without being aware of that an emergency situation has previously occured. It can also be used to simply lock the controller in order to make sure it will not be used when the operator is away.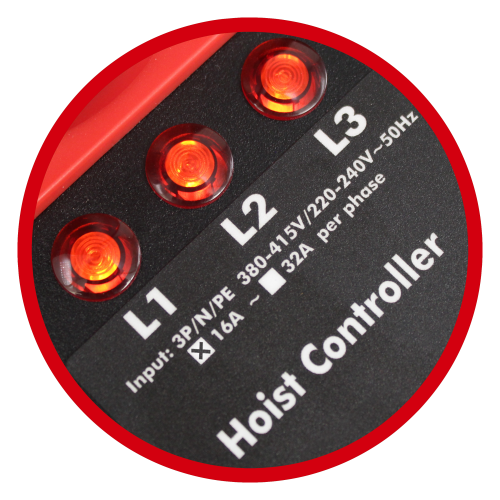 Phase indicator lights
Check your power input to make sure that all phases are present before using the controller, to avoid damaging your hoists !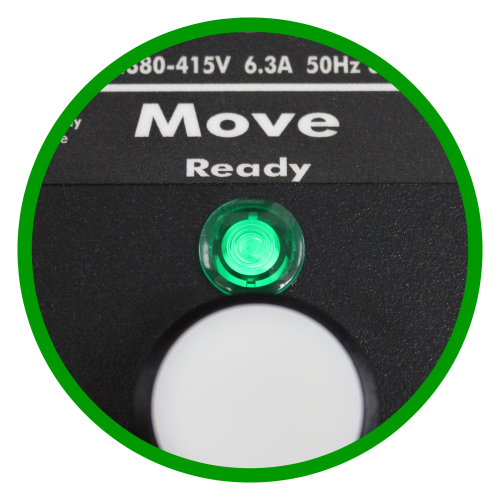 'Ready' indicator
This light indicates that your controller is ready for action : all 3 phases are here, the E-Stop is disengaged and none of your circuit breakers is tripped (only for controllers that have several circuit breakers).